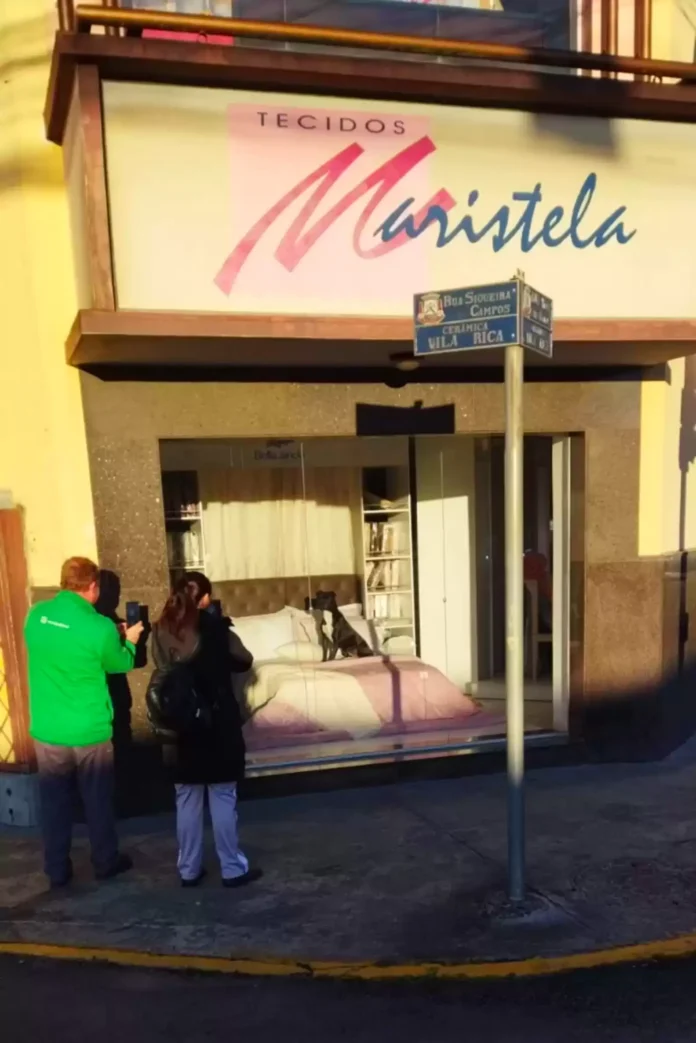 "He was advertising himself" ❤️
The other week, as the owner of this fabric store in southern Brazil closed up business for the night, turning off the lights and locking the door behind her, she had no idea the shop wasn't quite empty.
Unbeknownst to her, a little stray dog had made his way inside earlier that day. He'd been in hiding, waiting for the perfect moment to emerge.
When dawn broke the following morning, people passing by the storefront couldn't help but notice an unexpected new addition to the fabric shop's window display.
There, nestled in a demo bed for all to see, was the adorable intruder.
"The whole city was talking about him," Adri Xica, a local animal rescuer, told The Dodo. "Everyone thought it was beautiful. He was even on TV!"
The dog's appearance in the store window wasn't merely a show of cuteness, however. It came with an unspoken message: "I need a home."
"He was advertising himself," Xica said.
When the fabric store reopened that day, the dog calmly saw himself out — but by then, he'd left his mark.
Xica and her colleagues were able to track the dog down to help him with his cause.
They fed him, took him to a vet and became the point of contact for anyone interested in giving the dog a home.
And sure enough, an eager adopter came forward.
Thor, as he's now known, was welcomed into the heart and home of his new dad, Lucas — one of many people touched by his heartfelt "ad" in the store display.
These days, thankfully, Thor needn't borrow a cozy place to rest his head:
"Now, he sleeps on his own sofa," Xica said.